Surge has been shortlisted!
Vote for Us!
Vote Online
21st October – 12th November
Please help spread the word. Anyone who lives, works or learns in Newham can vote online via www.newham.gov.uk/thebigvote . 
---
Surge's Proposal –
Channelsea Conservation & Care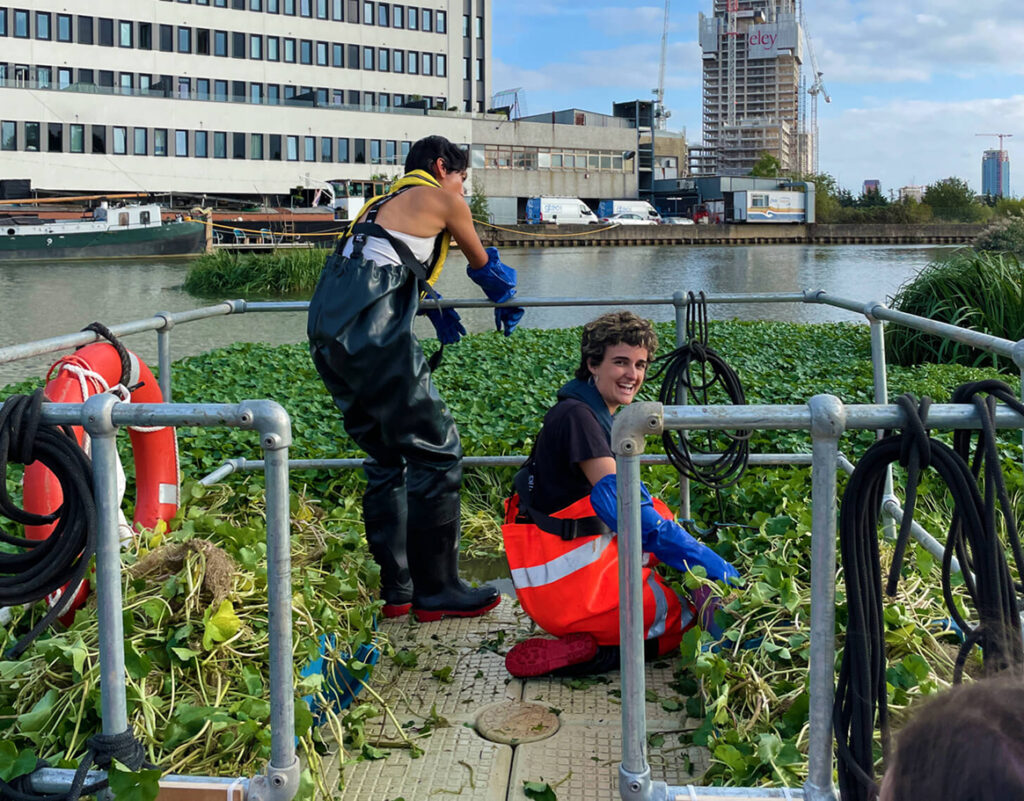 For the Long Wall Ecology Garden we propose to:
Install two recycling bins to address litter issues
Install a bike park to improve cyclist and volunteer accessibility
Install two new benches along the river path
Hold a workshop to mosaic the existing benches.
For a healthier Channelsea River ecosystem we would:
Purchase a new safety boat to help with Surge's ongoing water cleanups and river access
Carry out four seasonal riverbank and waterspace surveys with conservationist Nick Bertrand to gather a clear picture of the existing plant life and what we can do to rebalance species for greater biodiversity
Hold three seasonal public events with guest speakers and creative activities to share what we have learned about the environment, encouraging engagement with and care for this important wild habitat.
---
Shared Assets' Proposal – Our River Commons
Another brilliant proposal we would love you to vote for is from Shared Assets, a community-focused think-and-do-tank working to create a socially just future through practical projects that build new relationships between people and the land. They wish to work with Surge and other local community-based organisations in Newham to explore creating a community land trust for the Channelsea River.
---
This is your chance to have a say in how some of Newham's funds are spent!
---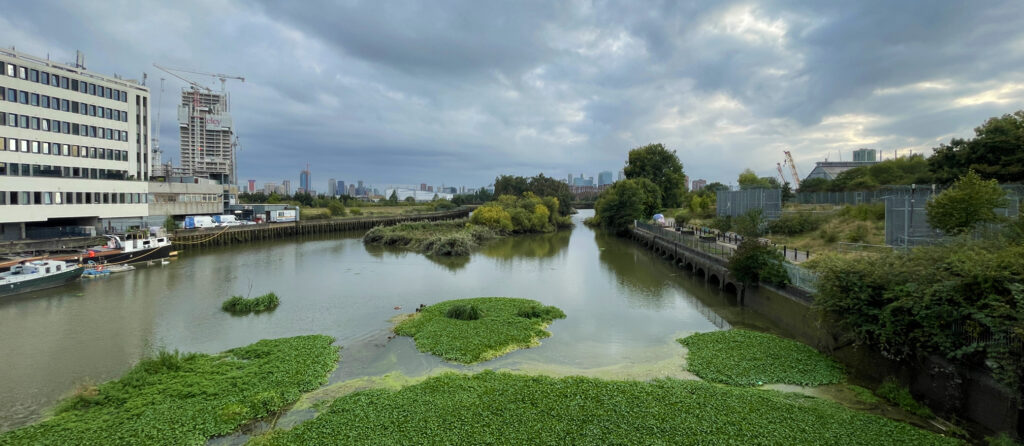 Audio Live-stream
Surge members, Blanc Sceol are live-streaming audio from the Channelsea River to advocate for the rights of the River. Two audio channels have been set up, one picking up underwater sounds from the Channelsea River from a hydrophone and another tuning into the sounds from the air. This is for the Catharsis exhibition, part of the Porto Design Biennale, Portugal. ✨💗✨
Click on the links below to listen in.
Channelsea River's live-stream from the air
Channelsea River's underwater live-stream